Around the Borough

News

Calendar

Welcome

COVID Info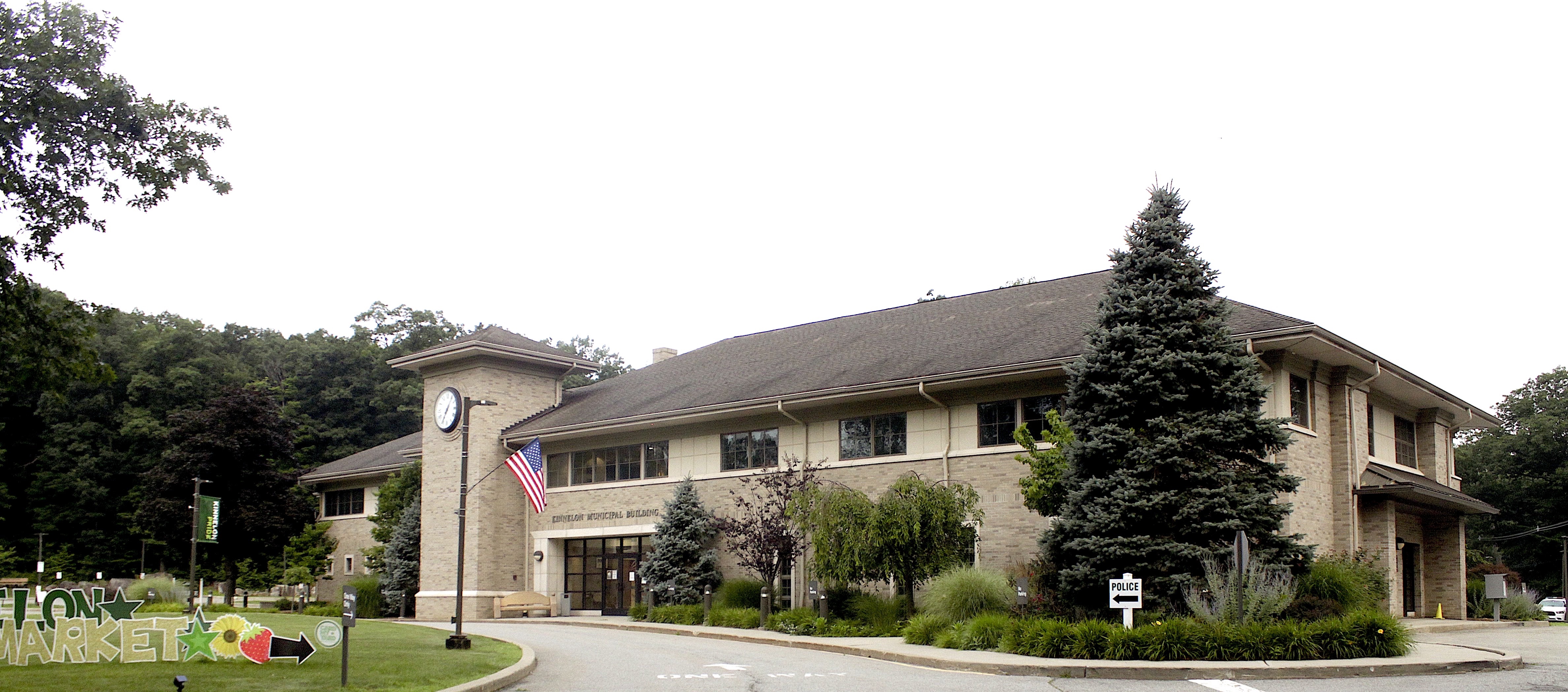 *Photo Credit Spencer Sanczyk
Welcome to Kinnelon's "Home on the Web". This new site launched Feb 2022 is designed to reflect the Borough's beauty, natural resources and character. The information and navigation are intended to be no more than two clicks away. It is presented from the perspective of a resident who is either looking to move to Kinnelon and wants to see what we have to offer (which is a whole heck of a lot!). Or that of someone spending their first day in Kinnelon looking to orient themselves to the area - right here in Kinnelon or as far as Broadway!
In government - a lot can be done online - we have endeavored to make as much "virtually" accessible as possible. Register to vote, look up a tax map or report a pothole all on the site, easily. Sign-up to receive e-newsletters and e-notices tailored to your interests, bulk trash collection or dog license due dates, for example.
Our Recreation Department is growing at a fantastic rate. The Recreation heading has links to a specialized site called Community Pass where you can maintain a family profile - names, ages, shirt sizes and more. You can sign up and pay for Rec programs and be notified of sign ups and deadlines. The "Links | Things to do" page is loaded with local and area activities, sights, venues and organizations for all ages, in all seasons.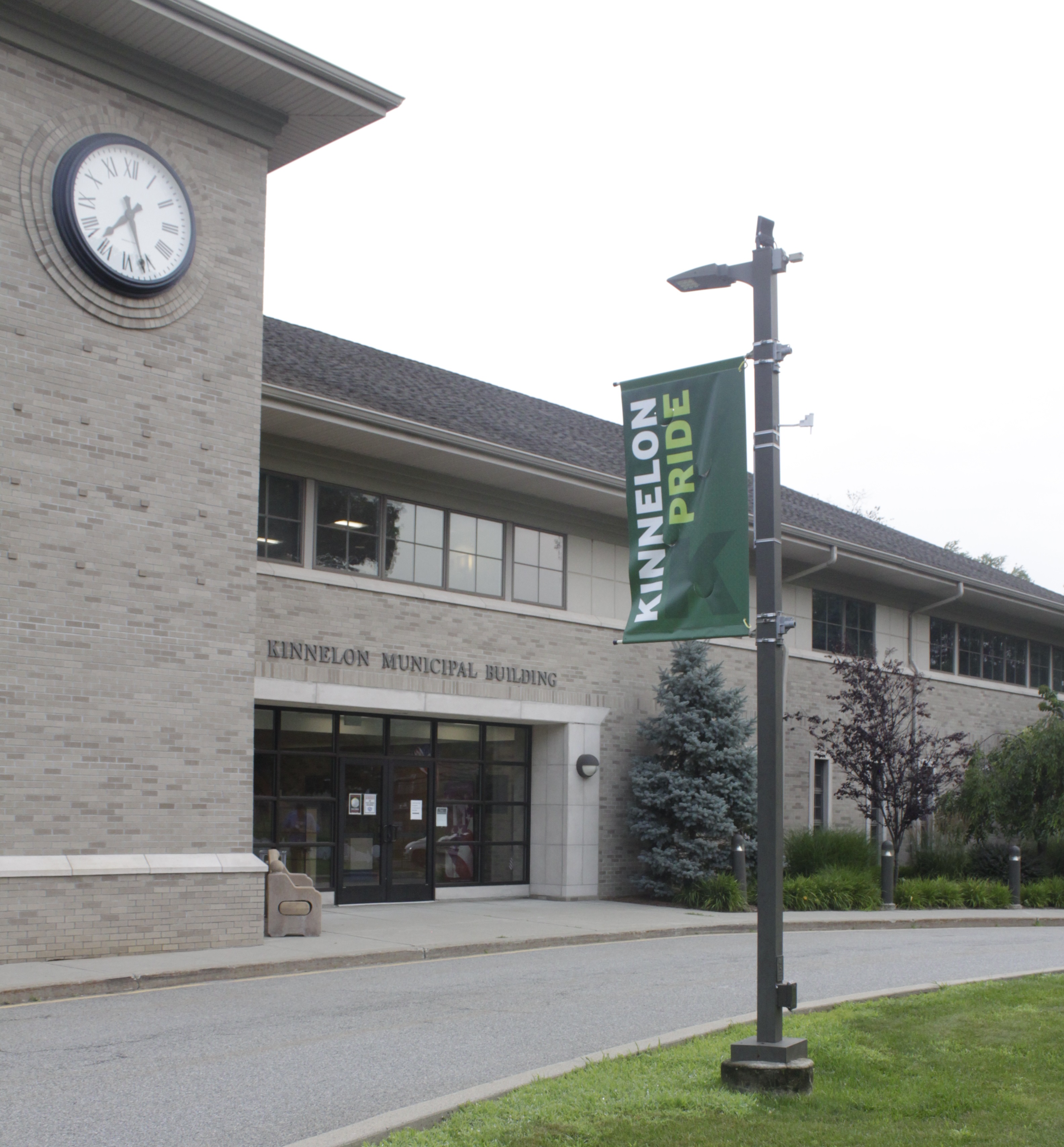 *Photo Credit Spencer Sanczyk
Other links display relevant Kinnelon locations and directions. Borough facilities, fields, Schools, and Firehouses are easily pinned on a map. One link takes you to our Library where you can borrow a free pass to the Intrepid Museum or check-out a best seller as an e-book. Another link take you to the Library's Center for Lifelong Learning (CLL for short) where you can sign up for classes on just about anything!
Many Volunteer opportunities exist in Kinnelon. The Volunteer Opportunities link under the Community Tab will connect you with Committees and commissions looking to fill vacancies. Opportunities to get involved include the Animal Shelter, the Volunteer Fire Company, the First Aid Squad, or the Rec dept as a Coach or a Camp Counselor for example. There is something for everyone here!
Kinnelon Schools are well known to be among the best in the state. We offer a page listing school addresses and phone numbers. For more detail jump over to their web pages from the link we provide.
Hopefully, you have as much fun checking out the site, using it and learning from it as we did creating it. Please send me your comments and ideas for future updates and improvements.
---
---
COVID-19 and Mental Health
Maintaining one's mental health is an essential part of achieving overall well-being, especially during times of crisis. During the height of the COVID pandemic, every facet of society was severely impacted. This intensified and sharply increased the growing problems that pre-existed COVID, such as addiction, dependency, suicide, depression, anxiety, domestic violence and a variety of negative mental health impacts.
Prevalence of Mental Illness
The World Health Organization ranks mental health conditions, including alcohol and substance use disorders, as the leading cause of disability in the United States, affecting people of all ages and backgrounds. Approximately 1 in 4 adults experience a diagnosable mental disorder in a given year (approximately 61.5 million Americans) and 1 in 17 adults live with a serious mental illness such as schizophrenia or bipolar disorder. Yet more than half will not seek treatment. Why?

The primary reason individuals fail to seek the help they need is due to the stigma associated with the disease of mental illness. Main reasons cited are shame and fear of judgment from friends, family and co‐workers. Such judgment is often rooted in a lack of knowledge or training. It's important to make the public aware of the help that is available so the information has a chance of reaching those most in need.
Available Mental Health Assistance and Addiction Resources
Excellent resources are available for those seeking help. The links and the information about hotlines below may be helpful in connecting individuals who can benefit from talking to someone about how they are feeling or to get the help and support they need:
NJ 211
Information about virtual support groups and hotlines are available through various organizations: Call 211 or click https://www.nj211.org/mental-health-resources
988 Suicide and Crisis Line Number
New Jerseyans are now able to use 988 to reach the National Suicide Prevention Lifeline. 988 will be available for call, text, or chat to those experiencing a mental health-related or suicidal crisis, or those looking to help a loved one through a crisis. The existing Lifeline number, 1-800-273-8255, will also continue to be available. The National Suicide Prevention Lifeline is available to persons of all abilities, including those with intellectual and developmental disabilities (IDD) and traumatic brain injury (TBI). Providers rendering services to persons with IDD and/or TBI are reminded that 988 is distinct from 911. Under Danielle's Law P.L. 2003, c.191, 911 must continue to be called in any situation where a prudent person could reasonably believe a life threatening emergency exists. More information on Danielle's Law can be found here. For more information about 988, please visit the Division of Mental Health and Addiction Services 988 Suicide and Crisis Lifeline website. Additionally, a helpful Frequently Asked Questions document for persons with IDD can be found here.
NJ Department of Human Services Division of Mental Health and Addiction Services
Call 1-844-276-2777 or click https://nj.gov/humanservices/dmhas/home/hotlines/
Substance Abuse and Mental Health Service Administration 24 Hour Hotline
1-800-985-5990
New Jersey Coalition to End Domestic Violence (NJCEDV)
1-800-572-SAFE (7233)
Deaf Videophone: 1-855-812-1001
Text LOVEIS to 22522
https://njcedv.org/covid19/
New Jersey Mental Health Cares
1-866-202-HELP (4357)
8 A.M. to 8 P.M. 7 days a week
National Alliance on Mental Illness (NAMI)
For more information on the disease of mental illness, visit www.nami.org
1-800-950-6264
naminj.org/online-support-groups
NAMI text helpline- Text NAMI to 741741 24/7

Depression and Bipolar Support Alliance
1-800-273-TALK (8255)
dbsalliance.org
Jersey Battered Women's Service, Inc. (JBWS)
Text Line 973-314-4192
Hotline 973-267-4763
Mental Health America
Morris County Mental Health Resources
For information about resources in Morris County, visit the Morris County Human Services Stigma Free page.
Passaic County Mental Health Resources
For information about resources in Passaic County, visit the Passaic County Services page at:
https://www.passaiccountynj.org/departments/human-services/mental-health-and-addiction-services
COVID-19
Currently, the dominant variant nationwide is Omicron subvariant XBB.1.5, with 68.8% of cases, followed by XBB.1.16, with 11.7% of cases, and XBB.1.9.1 with 9% of cases.
At the moment, the total number of lab confirmed COVID positive cases are dropping rapidly. The main reasons are as follows:
A sharp decline in the number of people contracting COVID

A reliance on home COVID tests in which positive test results go unreported

An increase in the numbers of symptomatic or exposed individuals who are choosing not to get tested at all because the severity of the illness caused by the current, prevailing subvariant of COVID has declined.
United States is ending the COVID public health emergency as of May 11, 2023. WHO ended the global health emergency declaration for COVID-19 on May 5, 2023
Though still technically a global pandemic, the reduced impact of COVID-19 has prompted an end to the declarations of these public health emergencies.
State-wide COVID Activity
For the latest Statewide COVID Activity Report that specifies the Risk Levels by County (usually updated by the State each Friday), please click the following link:
https://www.nj.gov/health/cd/statistics/covid/
Please see the links below for the NJDOH COVID Activity Dashboard, the NJ County COVID Activity Reports and the links to the Morris and Passaic County Health Department COVID Websites. For Morris County, cases by municipality may be found in the Morris County link below.
NJDOH Dashboard:
https://www.nj.gov/health/cd/topics/covid2019_dashboard.shtml
Statewide and Regional COVID Activity Report and Risk Level by County:
https://www.nj.gov/health/cd/statistics/covid/
Morris County-Based COVID Information including Data for Total Positive Cases by Municipality and COVID Testing Availability:
https://health.morriscountynj.gov/coronavirus/
Passaic County-Based COVID Information including Testing Availability:
https://www.passaiccountynj.org/departments/health/covid-19
Use of Masks and Other Important Safety Precautions
Please see the link below to the CDC recommendation for the use of masks indoor for both vaccinated and unvaccinated individuals especially when County transmission is substantial or high. https://www.cdc.gov/coronavirus/2019-ncov/prevent-getting-sick/about-face-coverings.html
Other Important Precautions to Consider to Protect against Influenza, RSV, and COVID-19:
Get vaccinated! (Flu and COVID)

Get boosted! (Flu and COVID)

Distance six or more feet when possible

Wear masks/face coverings when appropriate, as recommend by the CDC in the link above

Keep indoor spaces well ventilated to the greatest extent possible

Practice hand hygiene

Avoid touching the eyes, nose or mouth

Disinfect commonly touched surfaces

Stay home when symptomatic

Get tested when appropriate and recommended

Follow all of the requirements and advisories set forth in the Executive Orders, Executive Directives and Travel Advisories that might be in effect.

Adhere to isolation and quarantine recommendations

Strengthen the immune system by:
Getting good nutrition with a healthy diet. Consult your healthcare provider about supplementing with Vitamin D, Vitamin C, and zinc

Getting enough sleep

Exercising. Consult your physician about what regimen is best for you.

Maintaining mental health and managing stress. Learn to recognize those times when you may need to employ destressing techniques or seek support.

Keeping on schedule with healthcare visits
No vaccine is 100% effective. People must balance preventive actions with vaccination to reduce possible transmission and maintain safety. When making decisions about using precautions and getting vaccinated/boosted, consider a risk/ benefit approach based on age, overall health, underlying medical conditions and in consultation with a healthcare provider.
People who have weakened immune systems should especially consider practicing precautions and vaccination during times of substantial transmission of influenza, RSV and COVID.
COVID-19 Testing Options
For All New Jersey Residents
No-Cost COVID Testing is Available
For more information, click on the following link: Find a list of free, public testing sites, including pop-up testing sites.
For more information, please see the Morris County website at https://www.morriscountynj.gov/Residents/Health/Coronavirus/Get-a-Covid-19-Test
Passaic County offers At-home and Mobile COVID-19 PCR testing at no cost to people who want to be tested. Details may be found at https://www.passaiccountynj.org/departments/health/covid-19
As COVID-19 and the Omicron variant continue to impact our community, Atlantic Health System has increased their testing capacity.
If you suspect you've been exposed to COVID-19 or are experiencing mild to moderate symptoms, please consider one of Atlantic Health System's dedicated testing locations or other community testing sites listed on the following link: https://www.atlantichealth.org/conditions-treatments/coronavirus-covid-19/covid-testing.html.
Choosing between a COVID-19 PCR or antigen test can be confusing. Atlantic Health has created the attached graphic to help you choose the right test option for you and your family. COVID-19 testing is available for patients with or without symptoms at specific Atlantic Health locations. Find a community lab, testing center or urgent care testing location near you: https://bit.ly/3uQ9HEI
COVID-19 Vaccination
For Updated COVID-19 Vaccination and Booster Information, please click on the following links:
NJDOH
https://covid19.nj.gov/pages/vaccine
Atlantic Health System
There are Multiple Ways to Get Vaccinated and Boosted. Appointment Based or Walk-up clinics are Now Easily Accessible. For up-to-date vaccine locations in New Jersey, please visit covid19.nj.gov/finder.
Quarantine and Isolation Recommendations of the NJDOH
For those who've tested positive (Isolation) or those who've been exposed to someone who tested COVID positive (Quarantine) please see the following NJDOH link:
https://www.nj.gov/health/cd/topics/covid2019_community.shtml
Travel
For updated CDC/NJDOH Travel Information and guidance, please follow the links below:
NJDOH
https://covid19.nj.gov/faqs/nj-information/travel-and-transportation/are-there-travel-restrictions-to-or-from-new-jersey
CDC
https://www.cdc.gov/coronavirus/2019-ncov/travelers/travel-during-covid19.html
K thru 12 Schools, Childcare and Youth Camp Operations
K thru 12 schools, childcare facilities and youth camps have specific guidance unique to these institutions. Guidance for K-12, Childcare and Youth Camps may be found at the following link: COVID-19 Public Health Recommendations for K-12 Schools, Childcare and Youth Camps
Executive Orders and Executive Directives
Please note, Executive Orders or Executive Directives may be issued by the Governor or the Commissioner of Health at any time to establish or relax restrictions on certain businesses, institutions, social activities and gatherings. For up to date and more complete information, please refer to the entire contents of the Executive Orders and Executive Directives listed at the links below.
Please see the link below for all Executive Orders to date:
https://nj.gov/infobank/eo/056murphy/approved/eo_archive.shtml
Please see the link below for an up to date list of Executive Directives of the NJDOH:
---